Instant coconut Kalakand is a sweet made up of coconut which is scrumptious to eat. It has a mouth-m...
The coconut fudge is perfect sweet for the summers, it is easier and quicker to make. 
Serve steaming hot and tempting potato bread bonda, prepared with spicy potato filling stuffed in b...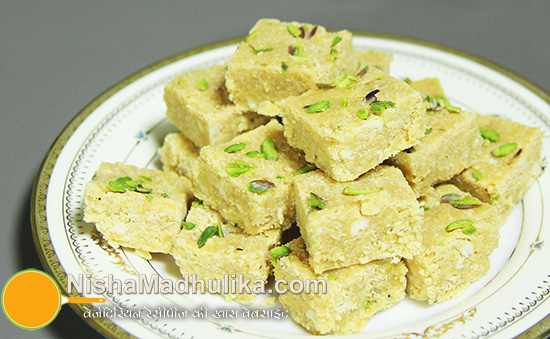 Barfi prepared with besan (gram flour) coconut has very enticing taste. This sweet dish can be prepa...