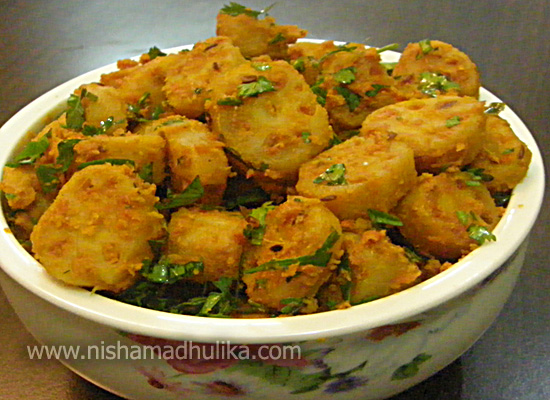 Lotus stems have its unique taste and texture. I am very fond of pickle made with Lotus Stems (Kama...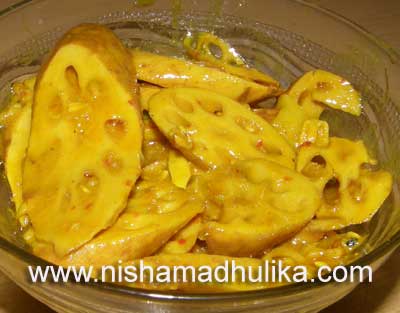 Pickle made of Lotus stem is also very good in taste. Beside being good in taste, it also has its ow...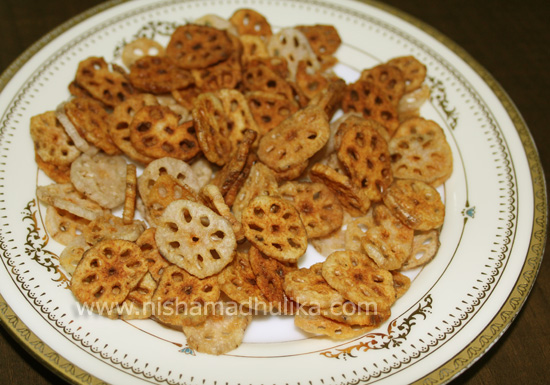 Chips made with Lotus Stem (Kamal Kakadi) are very tasty and crispy. Kids like to eat it for snacks ...